Spring does not bloom just in our homes it is bursting to life in our classrooms as well. Kids are feeling the call of the warm, sunny outdoors, and getting excited about the upcoming Easter festivities.
Our classrooms are overflowing with cheery flowers and adorable bunnies. Our walls are decked out in their Easter best. As important as all these festive projects are to bring the joy of the season into our classes, and get some of that restless spring energy out of the students, the real centerpieces of a class's decoration are the ones on display in the hall for the whole school to enjoy.
A bright, Easter-themed door, not only makes the children feel welcomed back from their spring break adventures but also helps to spread the spring spirit to the rest of the school when they walk by. It also helps get the kids excited about all the fun Easter crafts waiting inside the classroom for them. A festive bulletin board allows everyone to see the hard work students are putting into their art. It gives them a peek at individual personalities and lets them share in the kid's creativity and joy. So now that we have taken down all of the cotton-ball snowmen and paper snowflakes, let's get to work on some spring door decorations and March bulletin board projects. Throw open the doors of your imagination, dust out the winter cobwebs, and get inspired by this great list of Easter and Spring decorations ideas.
Flowers, sun and bees decoration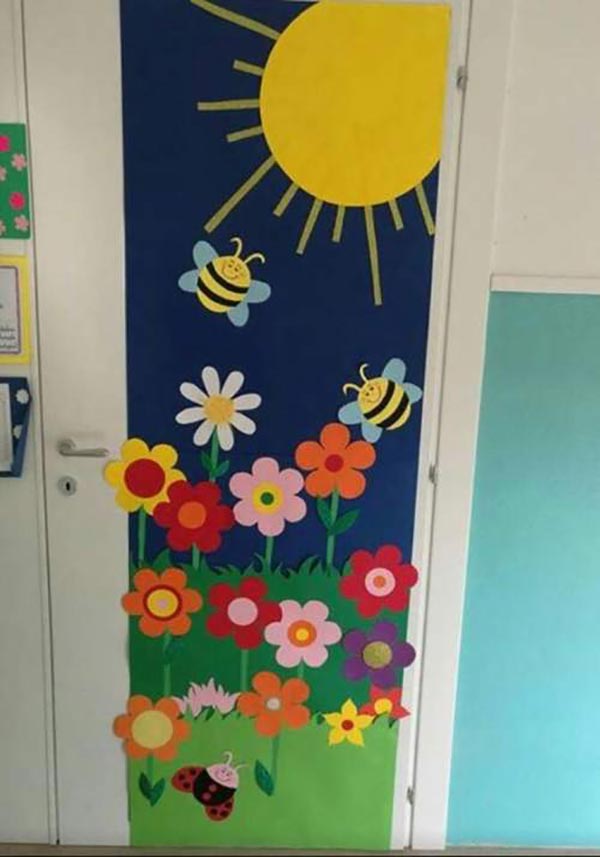 Bunny Door Decoration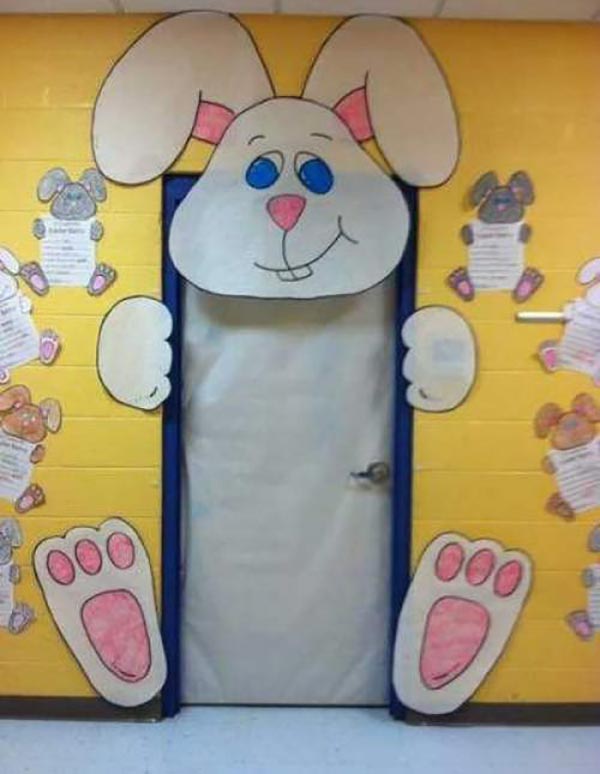 Egg-citing Easter Door Decor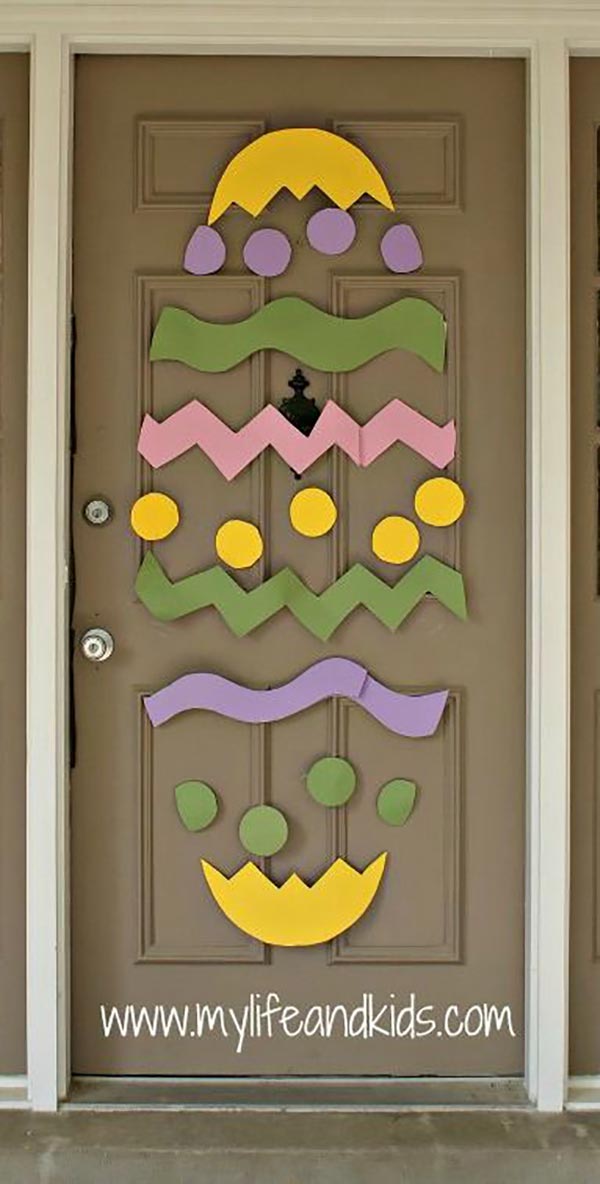 via: mylifeandkids.com
Cute Easter Chick:
Mason Jar Door Hanger: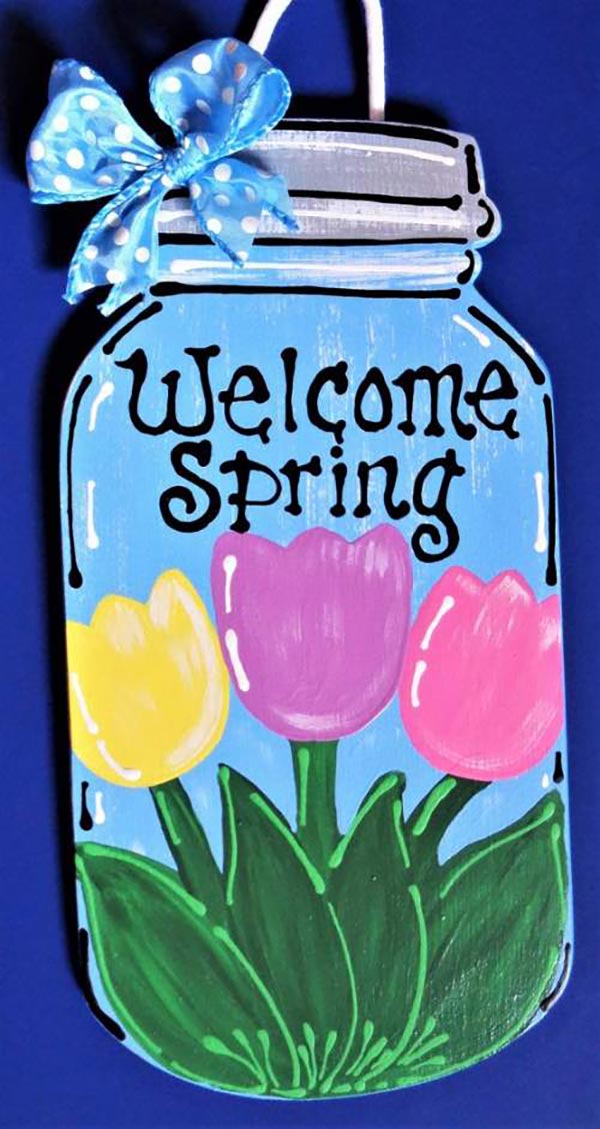 via: Etsy.com
Happy Clouds and Rainbow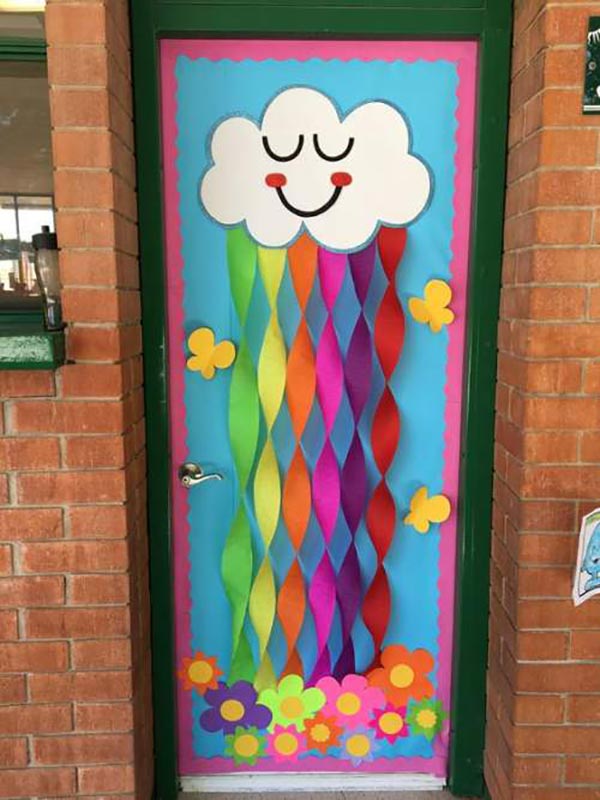 Hoppy Spring Decorations
Look whos blooming door decoration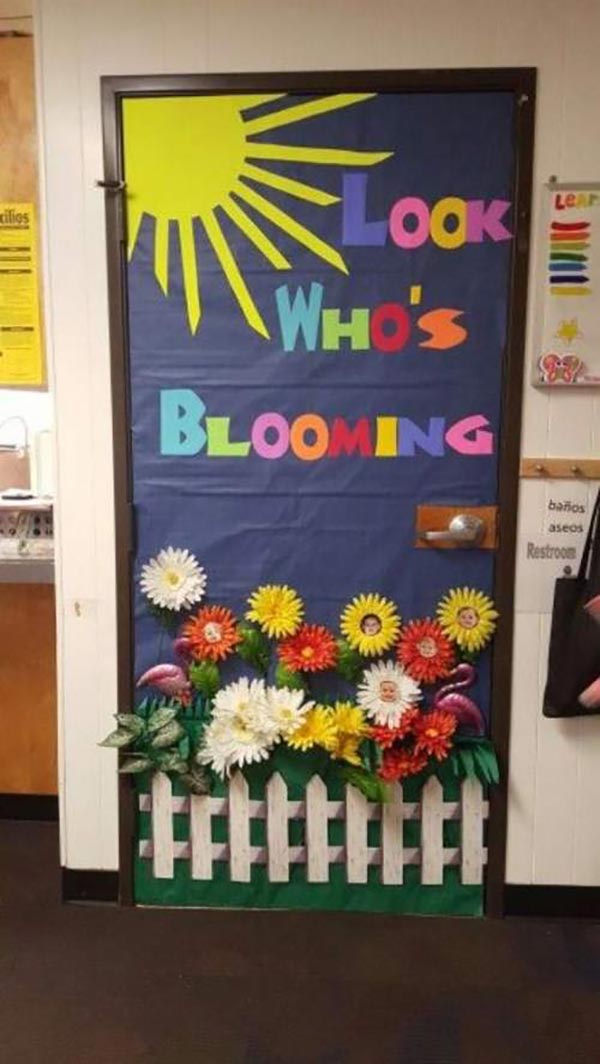 via: awomanstyle.com
Spreading Easter Greetings
via: Etsy.com
Easter Rabbit
via: daddy-cool.gr
Funny Rabbit Decoration
via: funnycrafts.us
Chick and Egg Door Decoration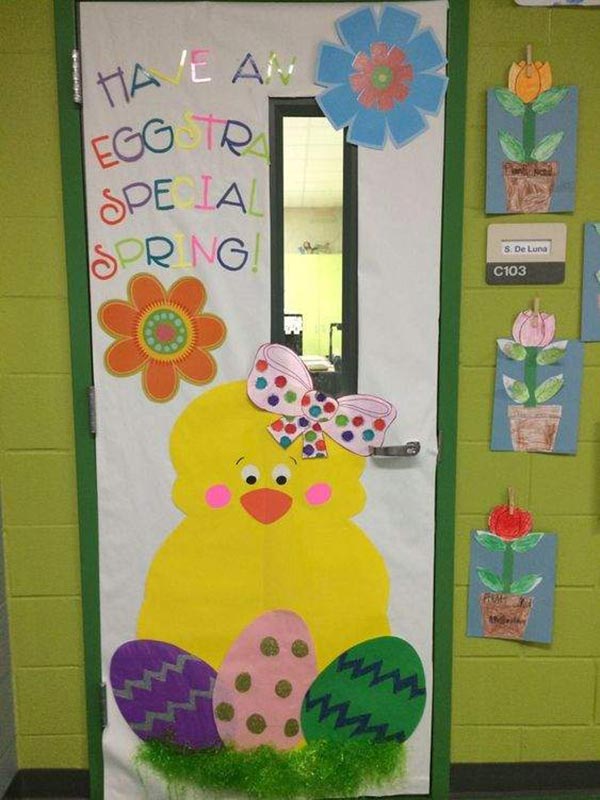 Tweeting about God's Love
via: Myclassroomideas.com
April Showers Bring Mud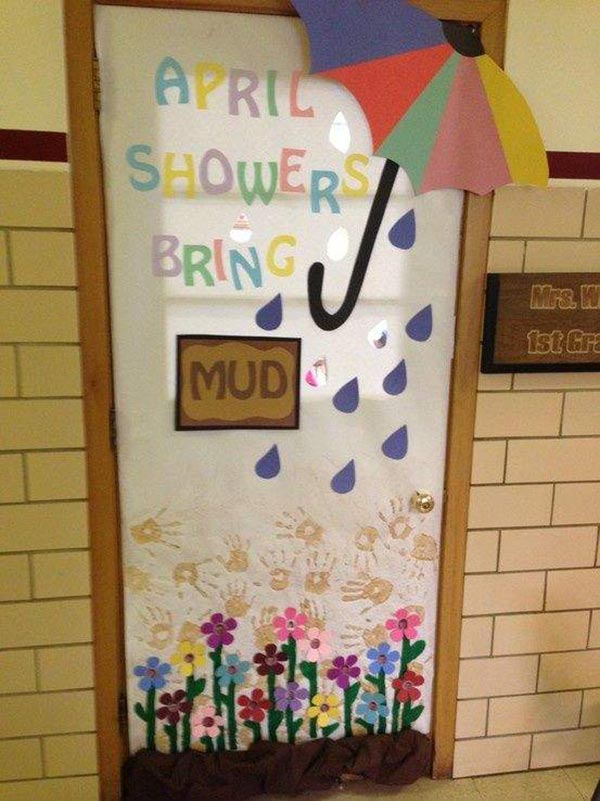 Door decor with kids handprint cut outs
He is Risen Door Decoration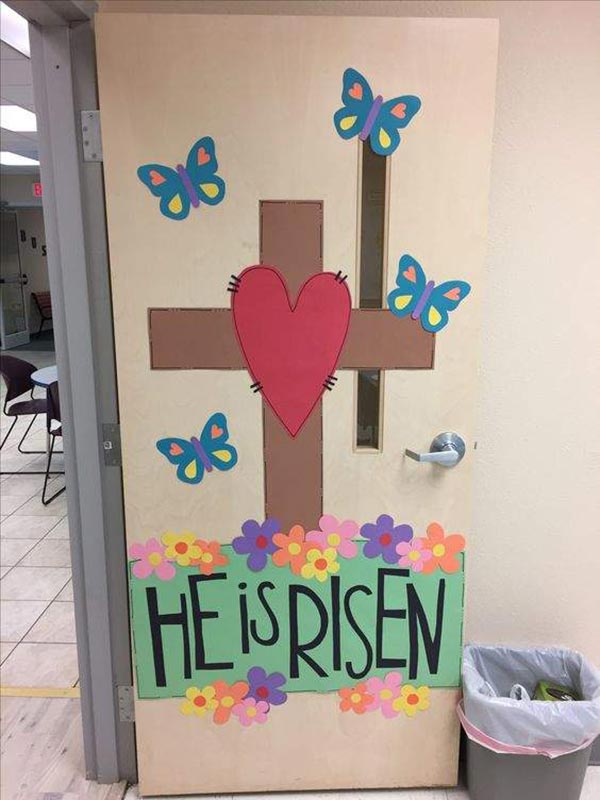 Handprint Lilies decorations
Choir Room Door Decor