May 2 is approaching, a special day for many women and children, since it is Mother's Day. Children seek to surprise their mothers with a great day. Many take a personalized breakfast in bed, while they finish preparing the rest of the surprises that await the woman to whom we owe our lives. Each celebration of Mother's Day should be unique, as should the gifts. Unlike birthdays, on this day the effort to give birth to a life is celebrated, so we need to show that effort in our gifts. For this reason, in this article, we offer you a few DIY ideas to congratulate your mother.
1. Make a hug pillow
Make the perimeter of your hands with felt and glue them to a pillow so that when you aren't near, your mother can hug you.
Check out the full tutorial here.
2. Make a bowl with beautiful flowers
You don't need a large pot to give the best floral gift.
More details here.
3. Create an edible bouquet
Food is better than flowers, and when your mother tastes the cupcakes that make up the bouquet, you will understand.
Check out tutorial here.
4. Order cookies and creams in named jars
This gift is ideal if your mother is the best cooker in your home since you will make her life easier, you can also help her more in the future.
Check out tutorial here.
5. Make a colorful hair bow to make your mother's hair shine
If you know how to tie a knot and your mother has long hair, this gift is easy, cheap, and precious. A detail that you can see with pride when your mother puts on the hair tie.
Check out tutorial here.
6. Give new life to teacups used as candles
The teacups that she doesn't use can become perfect candles to decorate a tea party giving a warm atmosphere.
Get the easy how-to here.
7. Upgrade basic bobby pins with pearls for a 5-star hairstyle
Something as simple as a bobby pin can be turned into an elegant hair ornament by winding wire through the pearls and pinning them together so that they will shine at an elegant party.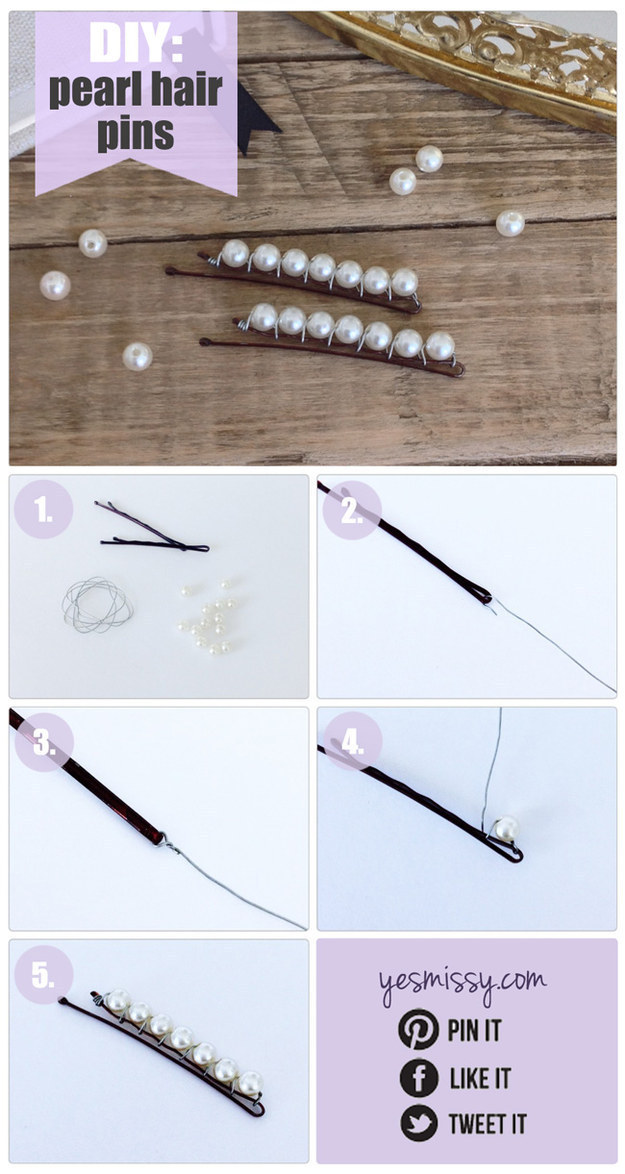 Check out tutorial here.
8. With small erasers and an elastic cord you create a beautiful bracelet
The rubbers should be beautifully shaped and unused.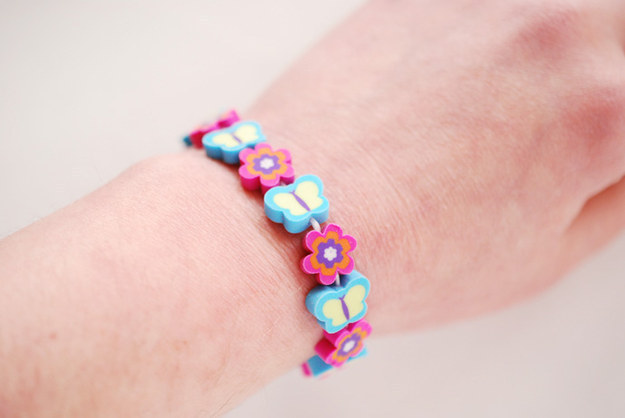 Get the how-to here.
9. Make a jug of bath bombs and encourage her to rest for a moment
Bath bombs are very simple to make, so bombs are the important thing, not the wrapper. The goal is that when he takes a bath, he remembers your affection through these relaxing bombs.
Get the recipe here.
10. Glue a layer of soft stones to a bath mat for a spa look
The stones must be placed evenly and be smooth, as they will be stepped on with bare feet and we could harm our mother.
More details here.
11. Capture the most motivating words of your mother so that she knows you listen to her
Either on the apron or a towel. When she takes it she will remember that you listen to his advice.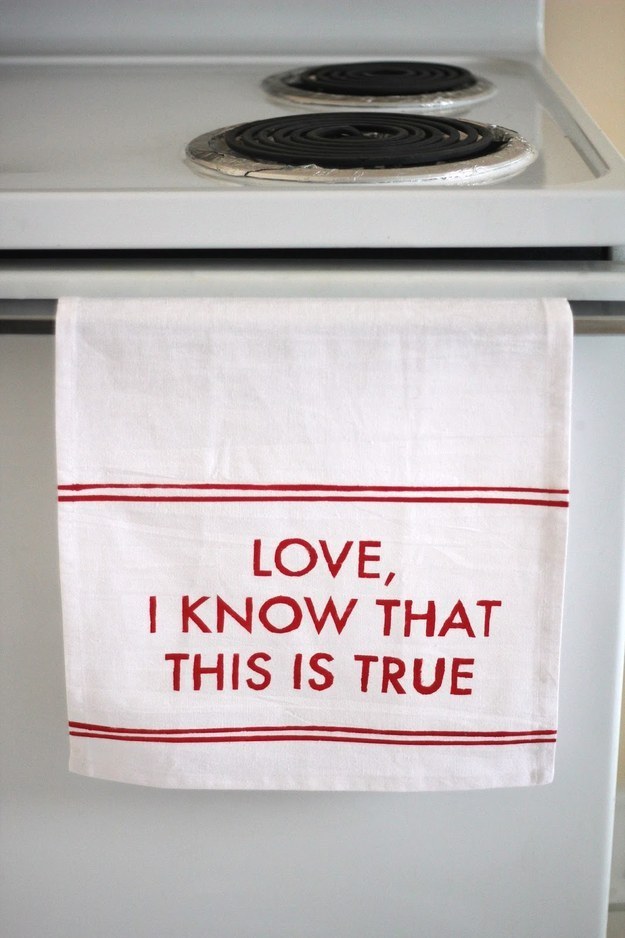 Check out the tutorial here.
12. Write her all the reasons why you love her and make a book with them
With a little creativity and decoration, you can make a book with phrases and beautiful drawings that will warm your mother's heart.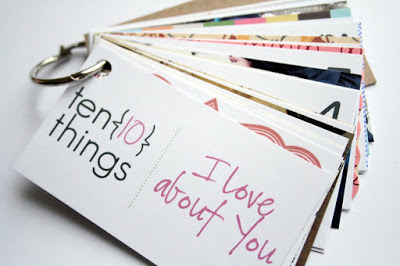 Get the printables and how-to here.
13. Combine a DIY mask with his favorite mask to enjoy the night
You can personalize the mask with details such as eyelashes or a phrase of affection.
Check out the tutorial here.
14. If she likes bags, create a custom bag by painting it with immersion
For this we need a bucket where the bag fits, water and sprays of the colors we are looking for, we create a design that she likes and it would be ready to give as a gift.
Check out the tutorial here.
15. Give your mother her favorite chocolates in a personalized box for her
The box is simple to make, put a personalized message or decorations like flowers or hearts. The good news is that when she runs out of chocolates she can put other things inside.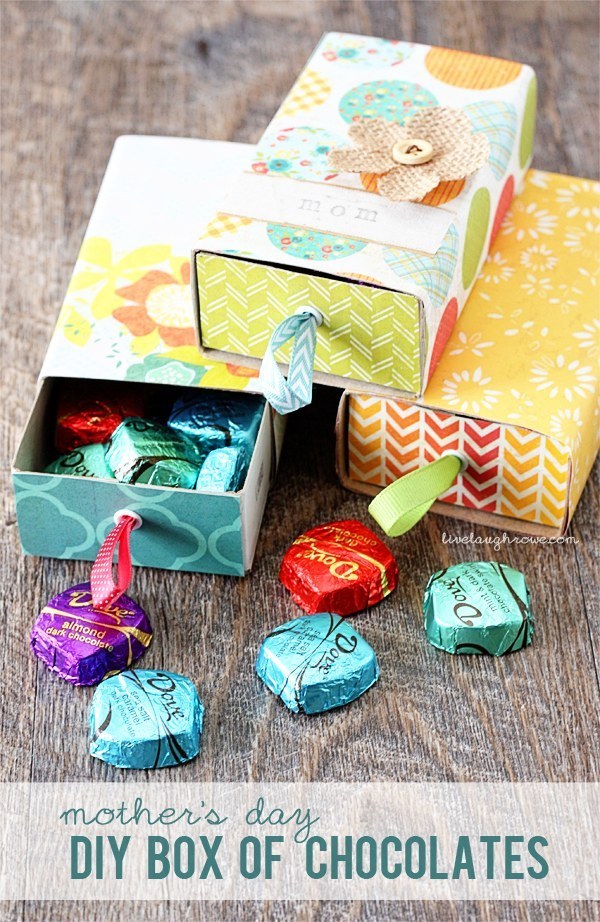 Get the how-to here.
16. Turn a mason jar into a frame vase
With a photo and painting, you can turn a normal jar into a vase and a photo frame, all beautiful and cozy.
Check out the tutorial at homestoriesatoz.com
17. Create a box with your mother's favorite supplies and sweets
Order the sweets each with a place, a loving note when she opens them and she will have a double helping of sweetness with your love and her favorite chocolates.
Get the tutorial here.
18. Beautify wooden kitchen tools by painting a handle on them
Pick a color for each tool, and pick colors that your mother likes. Not only will she have more beautiful tools, but she can also have it more ordered by colors.
More details at: earnesthomeco.com
19. Get ordered her cables with this no-sew cord keeper
You don't need to sew with this cable protector, you will also save your mother minutes untangling cables that enrages us so much.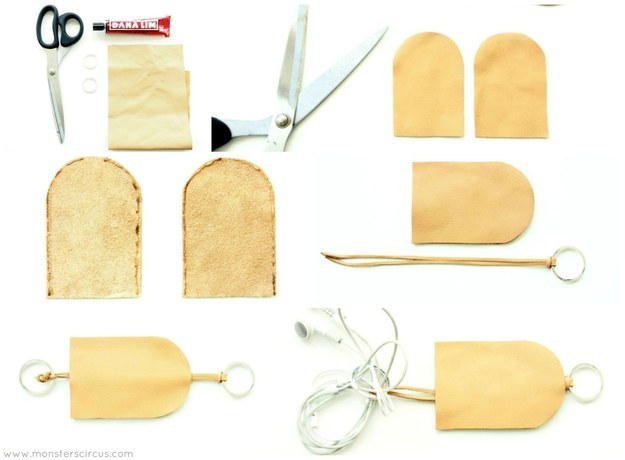 Check out the tutorial here.