If you're determined to give your Easter celebration some rustic farmhouse-style decorative ideas, you've come to the right place. Mainly, to decorate a house away from big cities, such as a country house, the rustic character always should be noticed in its decoration and design, combined with small modern touches. This attractive list of rustic ideas will help you find the best farmhouse-style decoration for your home this Easter. One of the most important factors to worry about when choosing a decoration for a country house is that the rustic and nature theme should be noticed naturally. The decor shouldn't be over the top or feel artificial. It has to feel rustic and natural. You can use crafts made from natural materials or take inspiration from other houses with the same theme.
Rustic Easter decorations designs are one of the hottest and most sought-after decorative themes these days. The rustic touch given to the decoration of a house makes it more welcoming and gives a feeling of warmth that makes us feel even more at home, and we all want something that has a homey touch. The opposite sensation is produced by a type of decoration that is too modern or sophisticated, each style is acceptable and every person can like it more or less, but the vast majority of people can assure you that a modern design is beautiful but causes you a cold feeling, while the warmth of a rustic house invites you to enter it.
For a celebration like Easter, where we will decorate our home with eggs, bunnies, and spring flowers, it's vitally important to keep the rustic theme alive. These farmhouse decor designs are simple to make, cheap, and add an elegant touch that will make your Easter party the envy of the neighborhood, if you want to know more, keep reading.
Easter hutch
White ceramic rabbit
Image via: Instagram.com
Wood Cut Easter Bunny
See the tutorial at: jmanandmillerbug.com
Chalkboard Wall Frame
Image via : makinghomebase.com
Rustic wooden carrots
Rustic Entryway Decor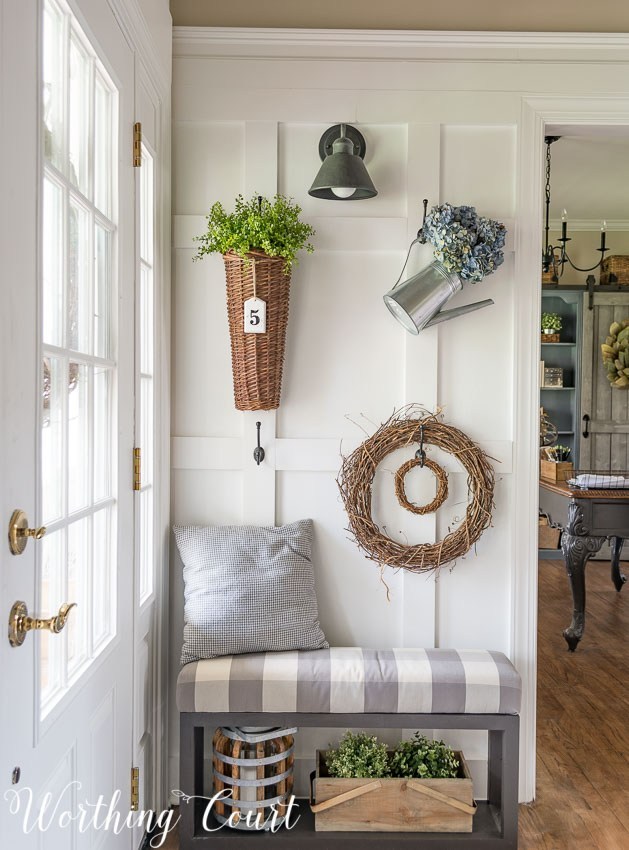 Image via: worthingcourtblog.com
Outdoor Egg Nest decorations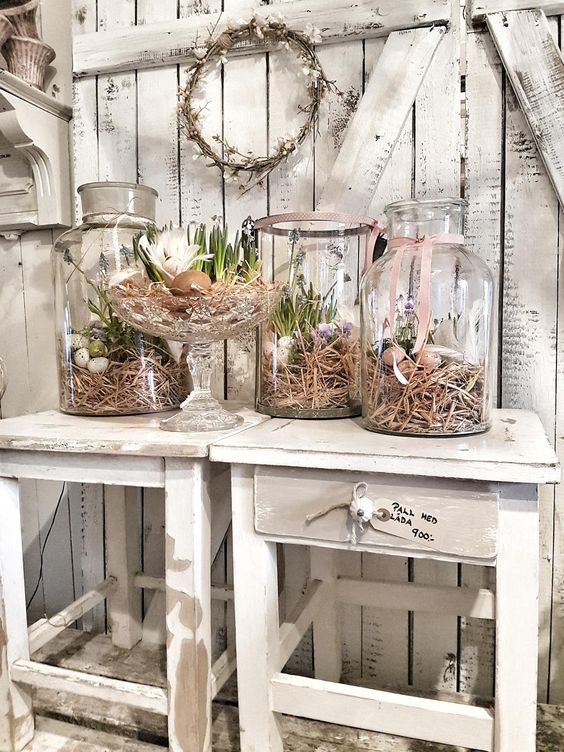 Image via: syflove.tumblr.com
Easter Egg Nest and Candle Place Setting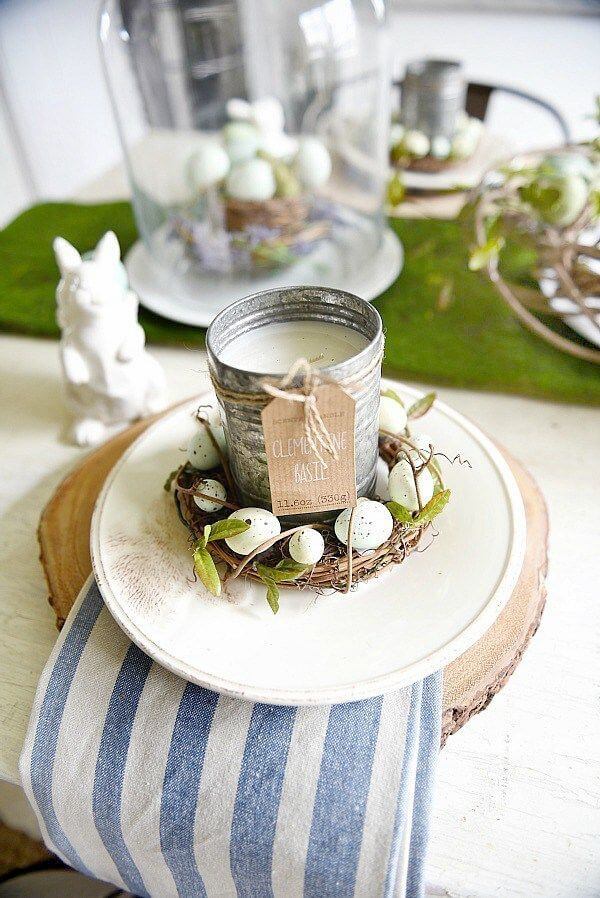 Image via: oscarandfrench.co.uk
Chalky Entrance
Image via: homemadelovely.com
Rope and Ribbons "Carrots"
Image via: asmomseesit.com
Farmhouse Wooden Box Centerpiece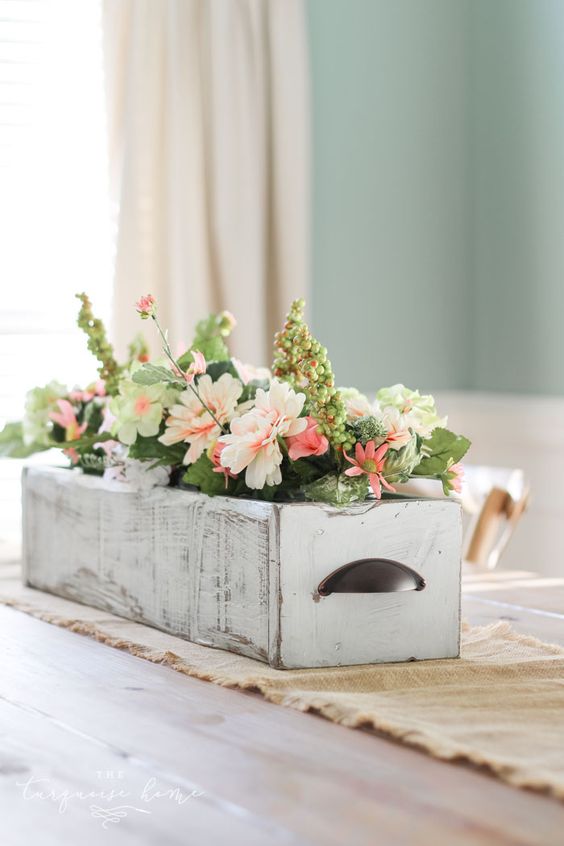 Check the tutorial at: theturquoisehome.com
Galvanised Planters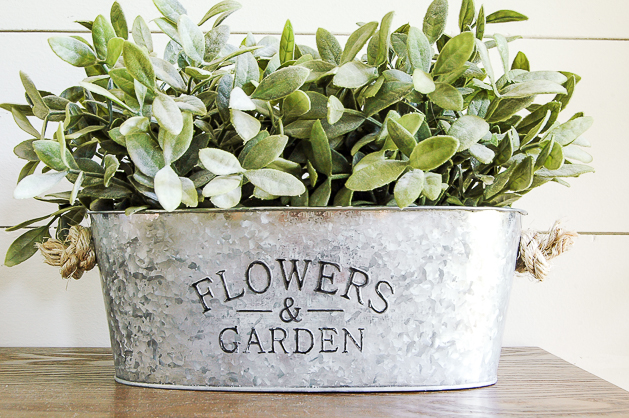 See the tutorial at: littlehouseoffour.com
Easter egg decor in a Galvanised Bucket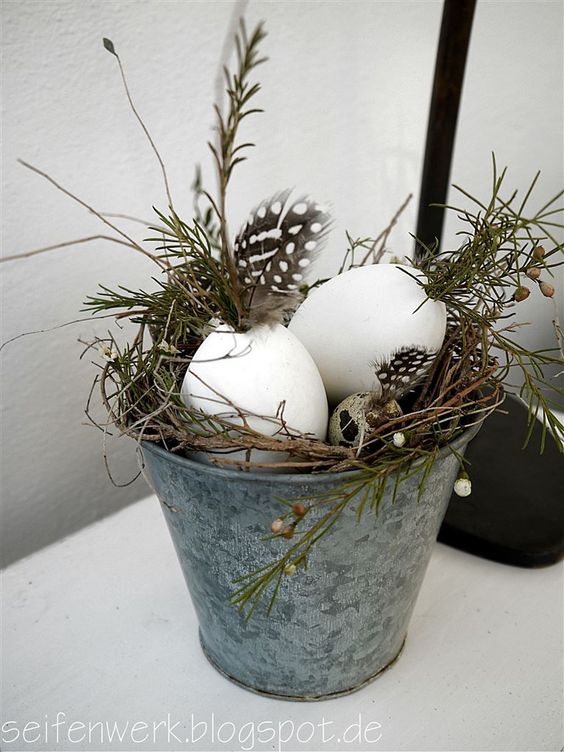 Image via: binged.it
Burlap Bunny Ear Napkin Rings
Image via: margaretglutenfree.blogspot.com
Vintage Entryway for Spring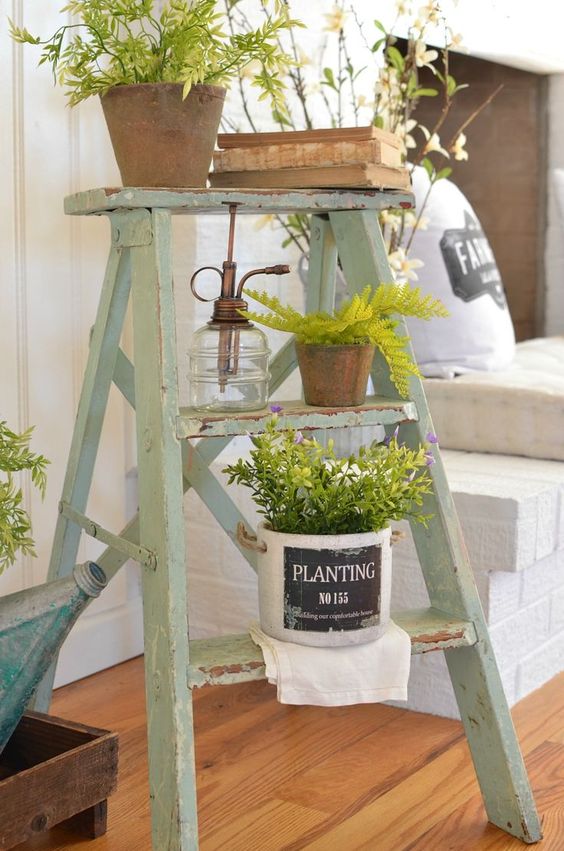 Image via: littlevintagenest.com
Branches Egg Nest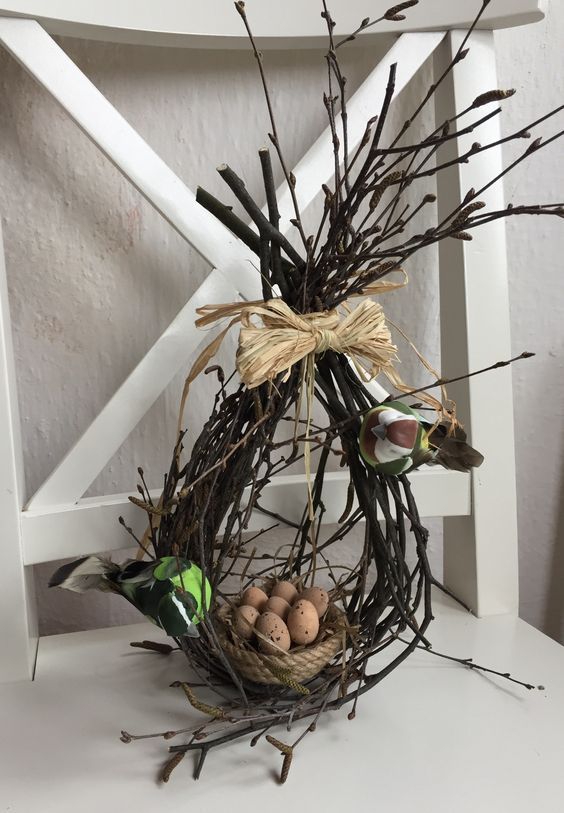 Image via: primainspirace.cz
Galvanised Bucket Centerpiece
Check tutorial at: littlevintagenest.com
Easter flower arrangement
Image via: thecasualcraftlete.com
Twigs, Spring Flowers, and Easter Eggs Wreath
Egg Nest Picture Frame
Stamped Newsprint Easter Eggs
Check the tutorial at: sewforsoul.blogspot.com
Hanging Teacup Easter Nests
DIY Burlap Bunny Table Runner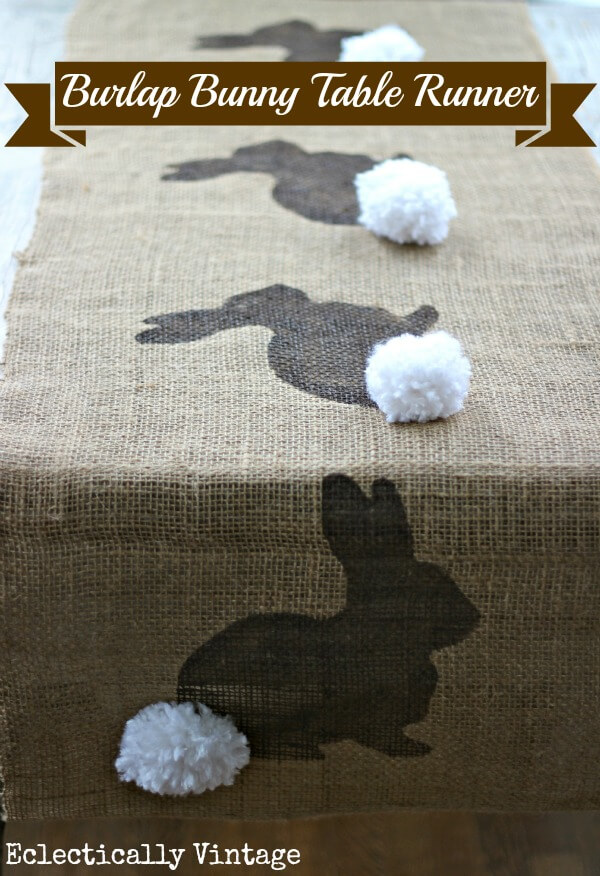 Check the tutorial at: kellyelko.com
Framed Chalk Board and Mossy Bunnies
Check the tutorial at: apurdylittlehouse.com
Easter Egg Nest in a Vase
Image via: szinesotletek.reblog.com
Easter Wreath with Burlap Accent
Check the tutorial at: whatroseknows.com
Decorative Fence Post Etchings
via: etsy.com
Wooden Flower Planter Centerpiece
Image via: jennysteffens.blogspot.com
Rustic Easter Mantle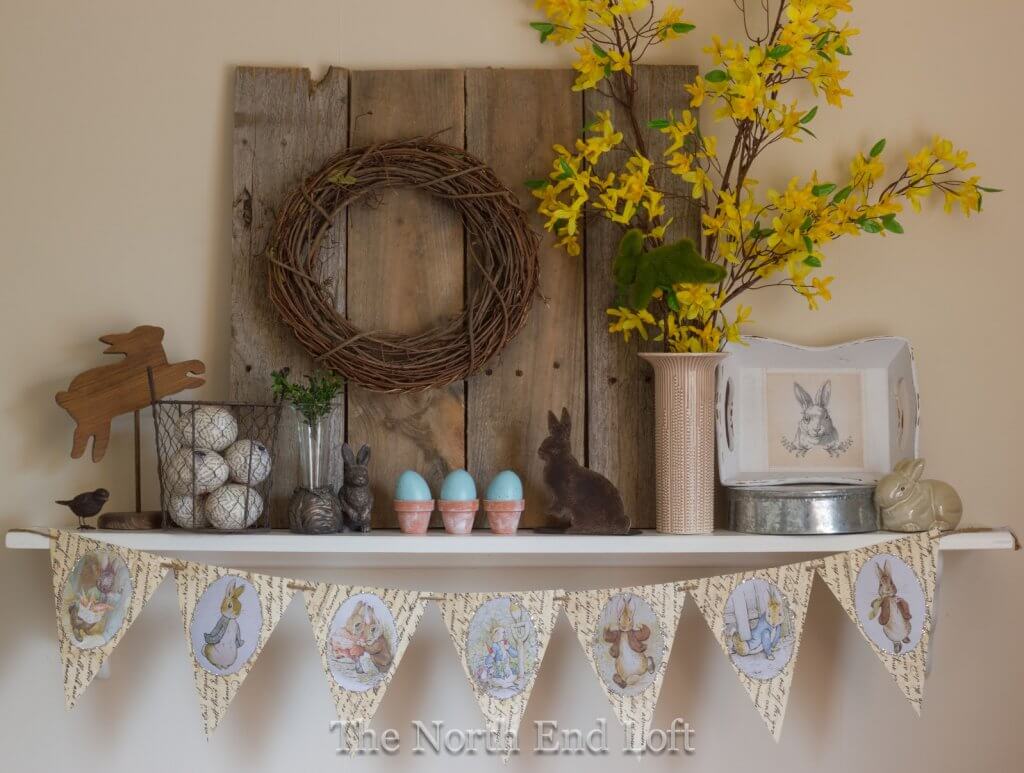 via: thenorthendloft.com
Nest on Pedastal with Bell Jar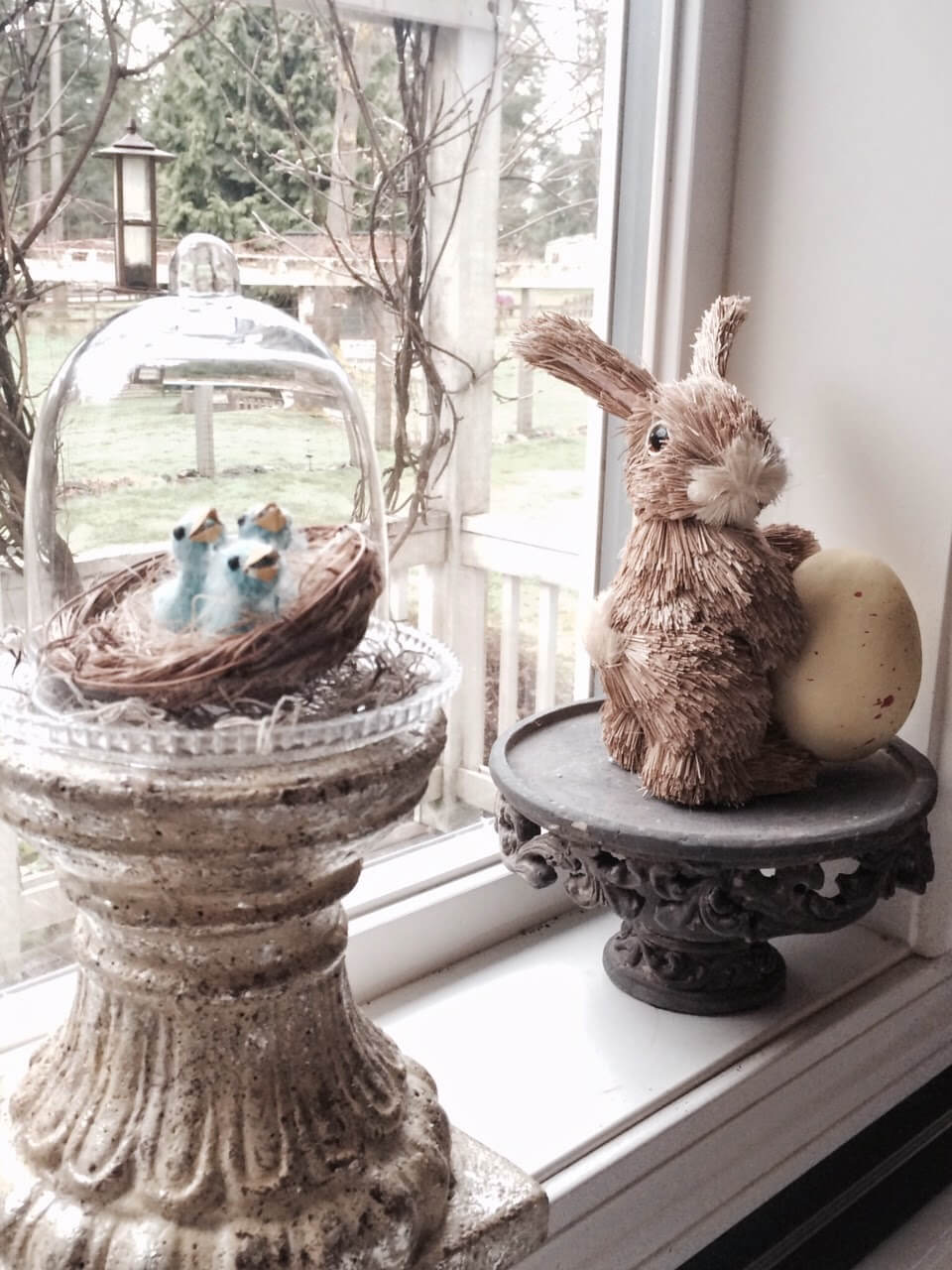 VIA: littlefarmstead.blogspot.com
Wreath with Burlap Bow
Check the tutorial at: dandelionpatina.com
Easter Egg Nest Table Runner Centerpiece
Image via: mobilehousie.net