Torben Jung was an unknown German citizen until he shared his summer project on Facebook. With a swimming pool made out of pallets, he became a popular figure in social media circles. His pallet swimming pool project became an instant hit on Facebook.
Are you planning to build your own swimming pool at home? Spending time in a swimming pool relaxes your body and mind and makes you feel rejuvenated. You can use Torben Jung's DIY swimming pool project to create a pool in your garden or backyard. If you follow this project, you don't have to worry about going to crowded public pools anymore.
Don't worry about spending a lot of money when it comes to following the methods advocated in this project. It is a highly affordable project that makes use of simple and easily available materials. If you have a few old pallets at home, the task becomes effortless. Don't feel disappointed if you cannot find pallets. You can ask a crafty friend to friend to give you a few pellets. 10 pallets are only needed to make this swimming pool. The cost of making this pool is less than $80.
You should use a waterproof tarp to create a base for the pool lining. Around the whole perimeter, Torben Jung used a wooden ledge. Fill water and relax in your swimming pool made out of pallets. Do you want to make it look like a professionally-built custom pool? All you need to do is to cover up the outside.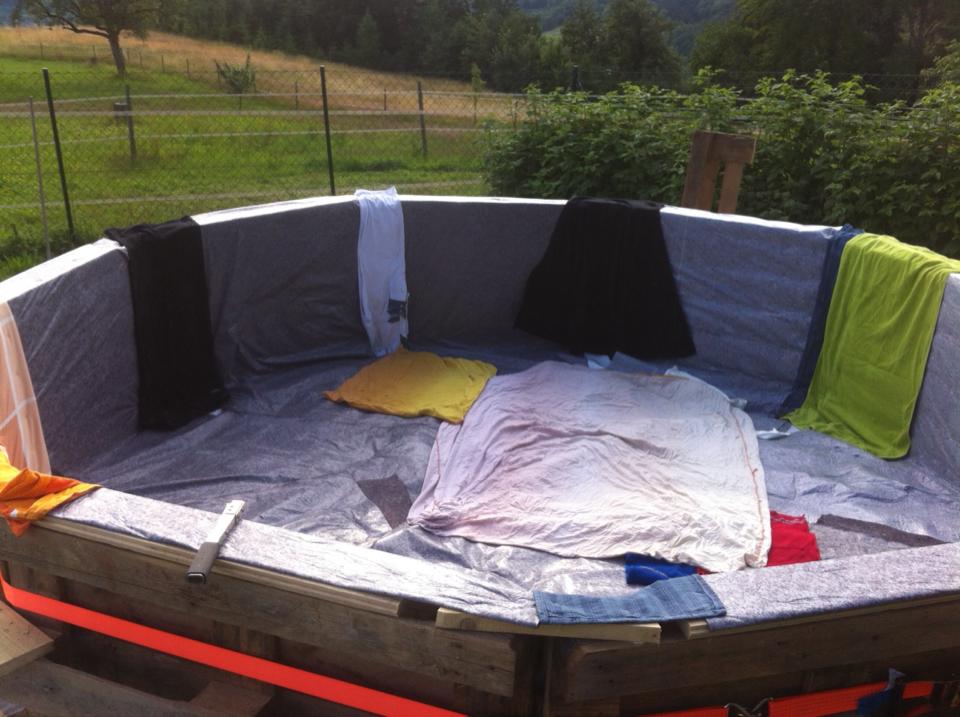 More detail at: Facebook / Torben Jung
Image via: homedesigninspired.com