Don't let anyone tell you otherwise: rooms can be too big. A big, undivided room can make your house look too empty, frumpy, unarranged; while separating this big room into smaller pieces can give a cozier, warmer, more welcoming feel to your house and delineate the boundaries of "which is which": this is the living room and this is the kitchen (instead of having a big, multipurpose room).
That is why room dividers can be great: they are incredibly decorative and can give your house an elegant touch, they can delimitate spaces and make them "cozier", it can help you decorate accordingly to what the room is going to be used for not to mention how useful they are to create "private spaces" (for example, if siblings are sharing a room dividing it with a space divider gives them a degree of privacy and their own private space that they don't have to share !)
All in all, room dividers are excellent for a multitude of reasons and they can give a house some flair. If you are still not convinced, here you have some Room Divider Ideas!
#1. Introduce Natural Elements with Dragonwood Screens ; You can Totally Use Simple Branches as Well
Image via: ozueastkitchen
#2. Install an Indoor Trellis for a Climbing Flowering Ivy
#3. Go for Laser Cut Acrylic Panels in the Theme of Your Choice
Image via: houzz
#4. Build a Divider Screen with Pallets and Spice It Up with Picture Frames
Image via: my friend staci
#5. A Room Divider Made with Bricks and Wood Beams with a Storage Shelf
#6. Place a Bookcase Partition to Store Your Books and Divide The Space at The Same Time
Image via: houzz
#7. Get an appealing rustic natural look in your space with a robust teak wood room divider
#8. Shutter Doors in Your Favorite Hue Are a Great Option Too
Image via: eclipseshutters , houzz
#9. Create a Fairy Tale Room Divider with Fairy Light Covered Branches Fixed in Folding Wood Frames
Image via: ok50
#10. Install Acrylic Panels That Will Introduce Color Too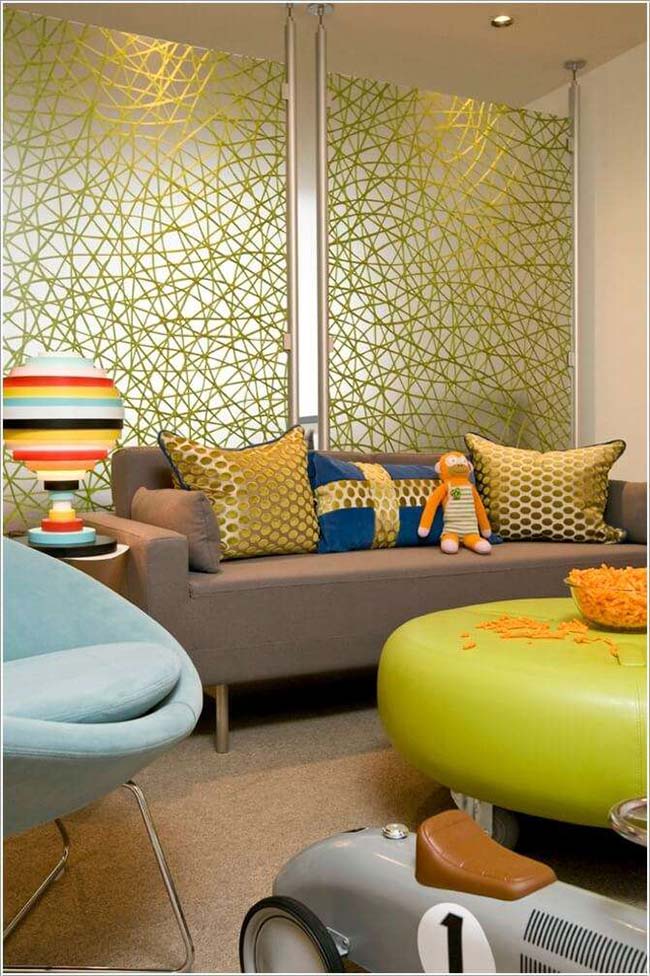 Image via: houzz
#11. Bamboo Screens are Great for Creating a Tropical Feel
Image via: bambooimport
#12. Carve Out a Space in a Dividing Wall for an Aquarium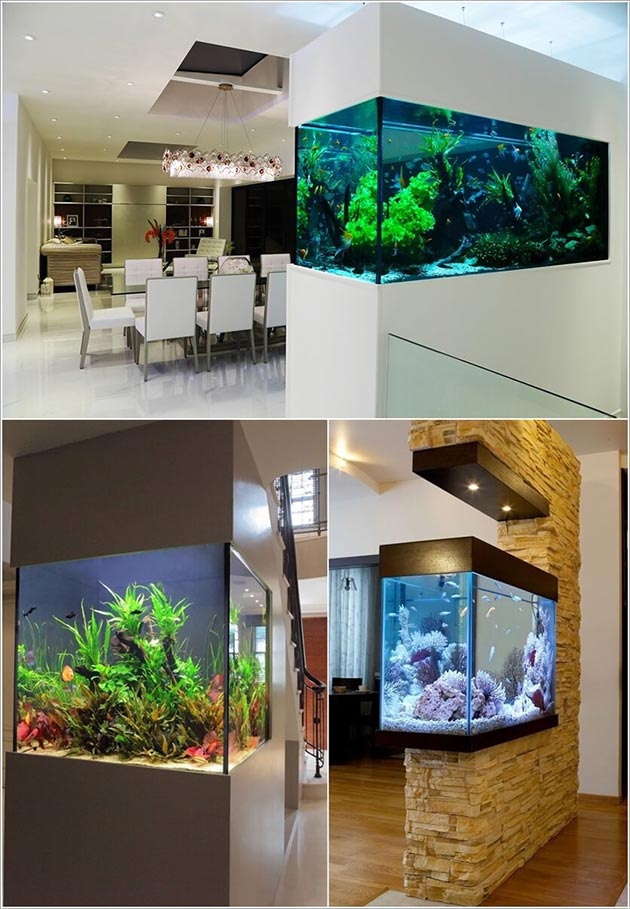 Image via: aquariumarchitecture , homemydesign
#13. Bring an Industrial Feel with Black Framed Glass
#14. For a Sophisticated Feel Go for a Sliding Glass Door Wall
#15. Suspend a Vertical PVC Garden and Bring Nature In Along Dividing The Space