No matter how much storage we have, we always seem to need more. So, how do you create more storage when you only have the same amount of space? The answer is with careful planning. If you look around your kitchen or pantry you will see there is a lot of space not being used. This is where creative hanging pantry storage will definitely help. You can create hanging storage, shelving or use the space at the back of your pantry door. This will allow you to store away items you do not want on display, or it will give a safe home to snacks, essential items or items you need to be able to access in a hurry such as spices. You can use lots of different materials, such as wooden boxes or glass storage jars. In fact, anything that can store something can be used in some way. Let's have a look at just a few brilliant storage ideas that will make your life easier.
1. Hooks combined with binder clips create loads of extra hanging storage:
2. Woven baskets hooked onto an old shutter will give your great hanging pantry storage space:
3. Install a curtain clip rack between the shelves and the pantry door to perfectly use the narrow storage space in the pantry:
More details visit here.
4. Double-sided sticky tape is perfect when added to a hanging rack:
5. Store paper towels or toilet rolls quickly and easily by using eye bolts and bungee cords: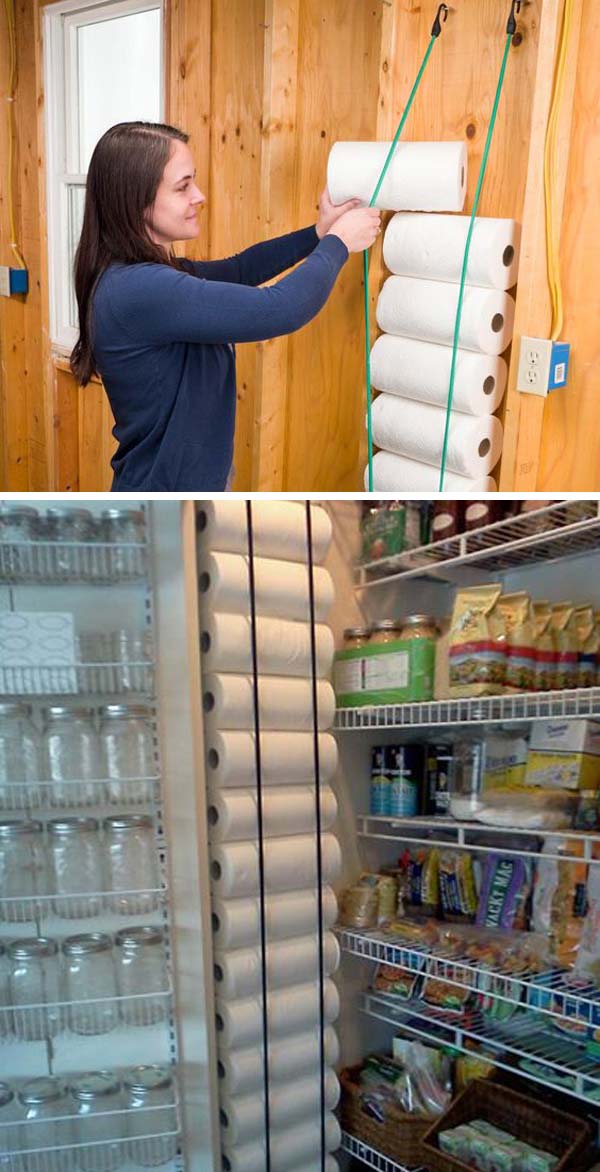 6. For hanging snack bags discarded clothes hangers are perfect:
7. Mount under cabinet racks to store foods:
8. Use a shoe organizer to create over the door pantry storage:
9. Use binder clips to keep your freezer bags closed and utilize the empty air space between shelves in your fridge or freezer: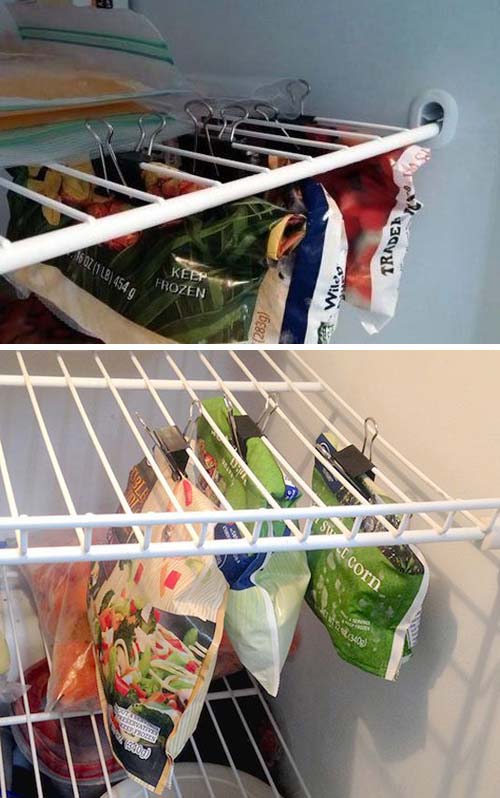 10. Use stationary drawer organizers screwed to the wall for extra pantry storage for spices:
More details can be found here.
11. Utilize the peg board to organize your favorite pans: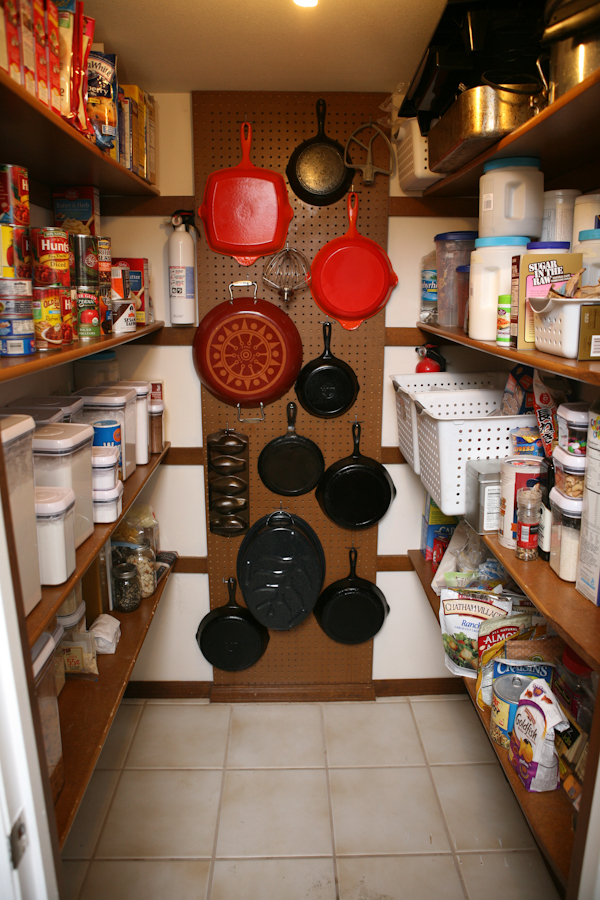 Visit here for more information.
12. Spice clips on the inside of a pantry cabinet door are an excellent idea:
13. Reuse a shower caddy for pantry hanging storage:
Image found at reddit.com.
14. Hanging wire baskets are great for produce storage:
See the step by step instruction here.
15. Hang metal storage bins for the perfect space. Don't forget to label them:
Check out the full tutorial here.
Image Source.