Gardens are one of the main attractions that people love to see in different homes mainly because of the various plants they carry. But what if you do not have enough plants to put in your garden?
Well, this DIY ribbon reed will help you solve the problem. In fact, you can put it not just in your garden but in your living room or kitchen too!
The good news is, you only need to prepare five materials to complete this project:
1. Pink ribbon (or whatever color you prefer)
2. Scissors
3. Double-sided tape
4. Stick (3-4 inches long)
5. Acrylic in green (for the stem)
Instructions:
● Step 1: Cut 2-3 inches of ribbon fabric.
● Step 2: Put one double-sided tape on the end of the fabric. This will set the limits for the process you'll do in the next step.
● Step 3: Now, I need you to practice the art of destroying threads. See, if you destroy the threads of a fabric, it will become shaggy and bushy, or like human hair. I'm sure you experienced accidentally destroying one before. That's exactly what you need to do in this project. You have to divide the threads and make them look like refined human hair.
The double-sided is placed on the tip of the fabric to set a limit in the process of destroying the threads of the ribbon. Pull each thread up until the part where the double-sided tape is placed.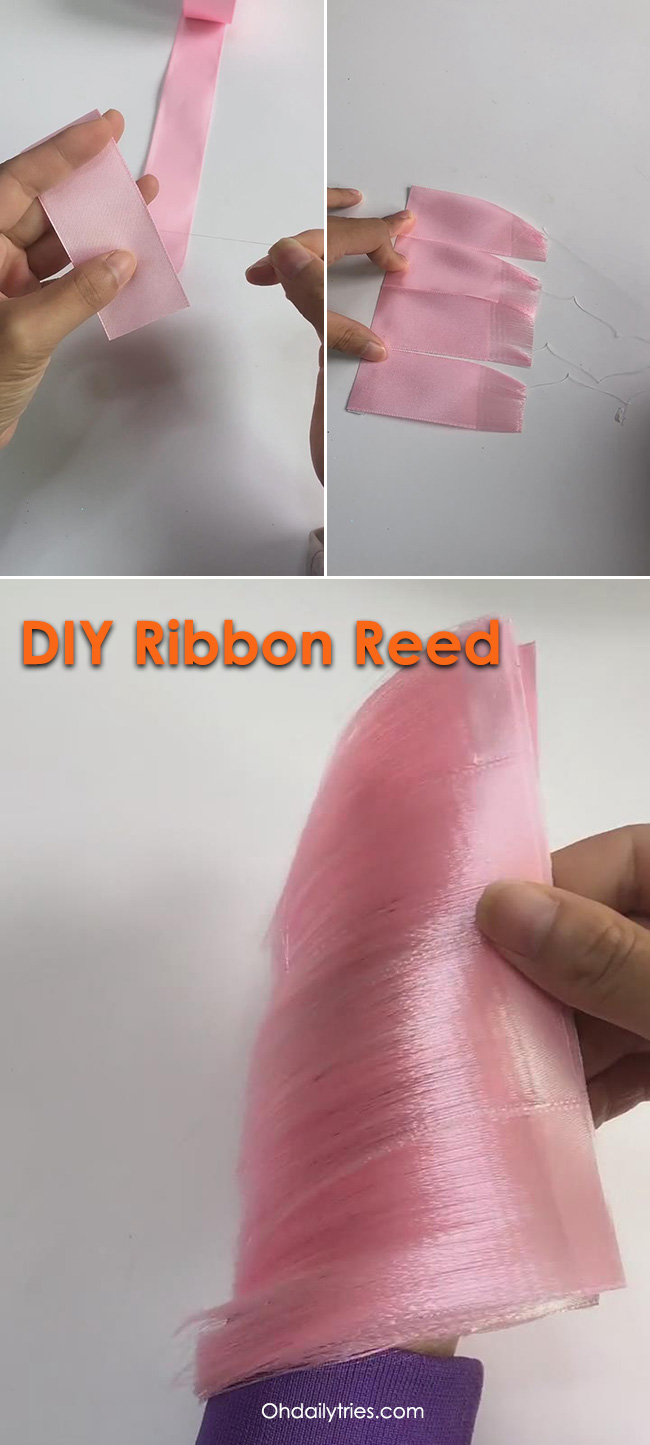 ● Step 4: After this process, you are now ready to make the stem. Get your stick and acrylic paint in green. You just have to paint the stick and let it dry. We're using green paint in this part because it will make the ribbon reed more realistic. However, the choice of color is always up to you.
● Step 5: Get your ribbon again and remove the cover of the tape. Roll and paste it on the stick. Now, it looks like a colored reed plant!
Remember, my friend, that you are free to do any numbers of DIY ribbon reeds for your garden and home design!