If you're looking forward to this Easter Sunday, you aren't the only one. All across America, people are eagerly anticipating the lucky bunny's arrival. One way to make this year's event all the more memorable is by creating fun and unique types of Easter Baskets. Instead of buying the standard versions at the local store, these DIY baskets are something you and the whole family can have fun creating and using.
1. Toy Truck Easter Basket
For the little ones that are a little too small to have their own full basket, this is a perfect and super cute alternative.
Tutorial: jenniferperkins.com
2. Avengers Easter Basket
If you're little guy/girl is a fan of the Avengers, this is the perfect gift for them. Get it with Iron Man or Captain America or any of their favorite characters.
Tutorial: ohsosavvymom.com
3. Umbrella Easter Baskets
This super fun idea turns your umbrella into a basket. It's super easy and makes collecting things super unique!
Tutorial: primaldish.com
4. Rain Boot Easter Basket
Another great idea that works for kids of all ages. This easter basket just needs your closest rain boots and you're good to go.
Tutorial: iheartartsncrafts.com
5. Easter Basket for Boys
For the younger boys out there, this Easter Basket/Toy Truck option is both super easy and super fun.
Tutorial: bloglovin.com
6. Shopping Cart Easter Basket
If your kids loves to shop, this blue shopping cart will make an excellent easter basket.
Tutorial:alwaysandforeverthestanleys.blogspot.com
7. Toolkit Easter Basket
This super fun easter basket option is great for young boys (and girls) that love to hang out with their constructionist parents.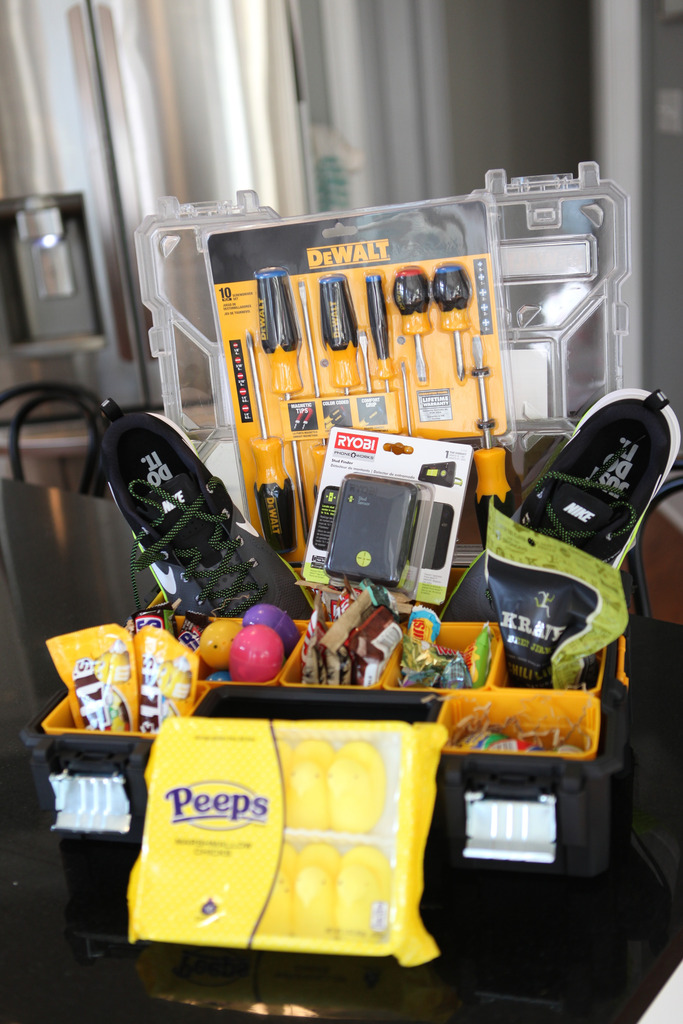 Tutorial:bowerpowerblog.com
8. Easter Basket for Girls
A great basket for the young girls, this super cute tutu makes an excellent substitute as an easter option.
Tutorial: thedenverhousewife.com
9. Disney Pink Easter Basket
If your little girl is a fan of Disney, Minnie Mouse, and Frozen, they'll love this adorable Disney-inspired shopping cart as an Easter Basket.
Tutorial: i.pinimg.com
10. Frozen Elsa Easter Basket
Taking #9 to the next level, if they are a huge fan of Elsa, Anna, or the Frozen world in particular, this chilly Easter Basket option is something they won't want to let go.
Tutorial: sisterssuitcaseblog.com
11. DIY Beach Towel & Pool Noodle
A super fun do it yourself option, you just need a few beach towels and a pool noodle.
Tutorial: downhomeinspiration.com
12. Disney Princess Basket
Another great option for those kids that are a huge fan of Disney and Disney Princesses. If you have a Disney bucket or a few Disney items, this will be a super cute option.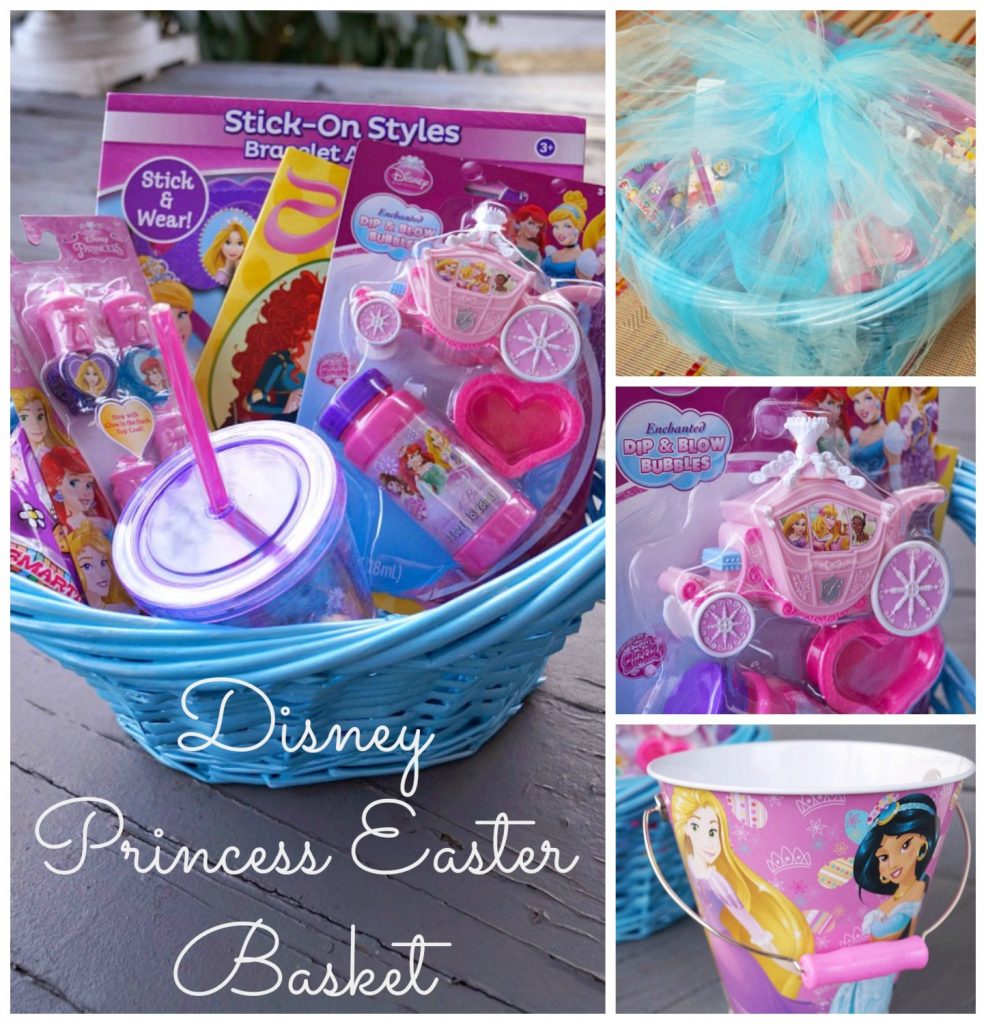 Tutorial: oldhousetonewhome.net
13. Ceramic Bucket Easter Basket
A super fun option that uses a cooking or planting pan. This is great for all children but especially for those that are interested in becoming the next Gordon Ramsey.
Check the details: anightowlblog.com
14. Beach Basket
If you guys are planning on heading out for Spring Break, this beach-themed Easter Basket is totally tubular! Throw a few goggles and a beach towel and you're good to go!
More details: thecurriculumcorner.com
15. Peeps Easter Basket
If you or your child are super fans of the little peeps, this is a perfect option for them. Not only can it hold a few as Easter Eggs, but when you're done, you've got a few in the box to snack on as well!
More details: craftymorning.com
Mickey & Minnie Mouse Easter Baskets – TUTORIAL: thisfairytalelife.com
Rainboot Easter Basket
Disney Princess Themed Basket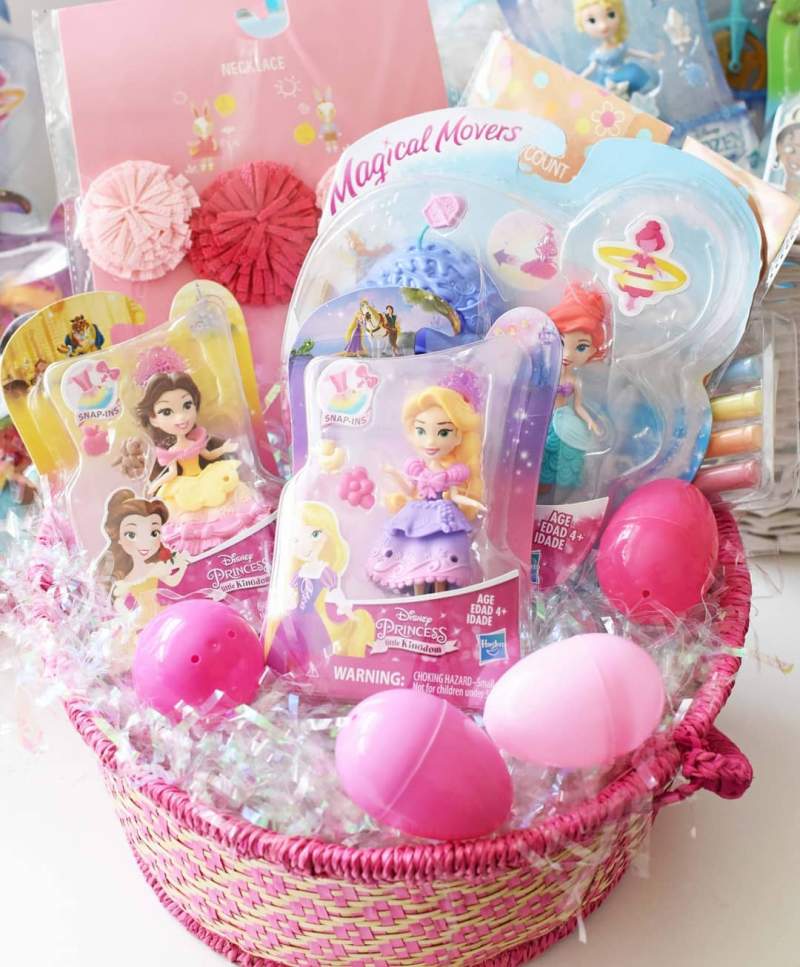 Image via: @savvysavingcouple / instagram
Easter Basket Filled with Bath Salts for Kids
Image via: facebook.com
Basket out of mini swimming tube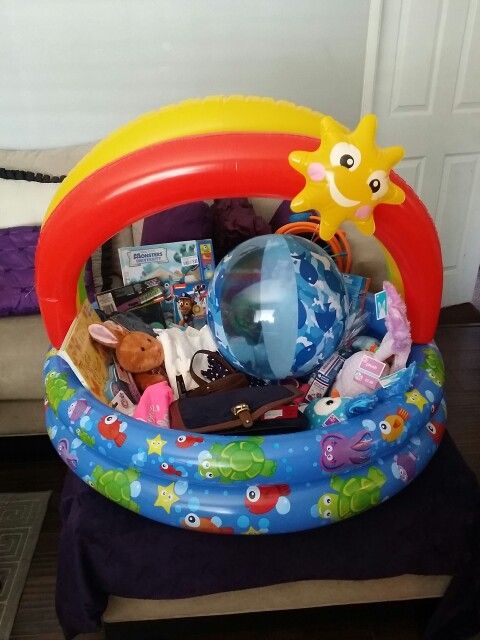 Wagon Gift Basket for Easter
Baseball Hat Easter Baskets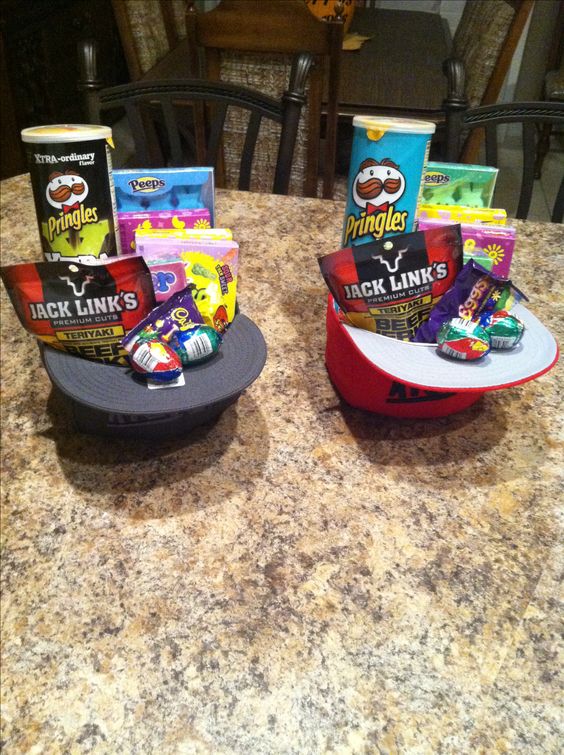 Tutu Baskets